Looking for a landscaping website template to market your lawn care business? They are easy enough to find, and some are very attractive. But, attractive to whom?

Pretty Lawn Business Sites
I don't care how "pretty" your site is, unless your lawn care website is attractive to Google and Bing, it's just a pretty girl at the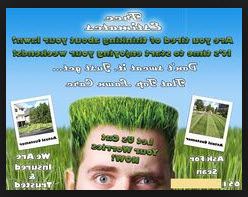 dance sitting alone  with no partner. Can I make a suggestion? Forgo the standard HTML landscaper website template and instead use Word Press. Now I'm not talking about a Word Press on the word press site (YourSite/wordpress.com), I mean one on your server (YourSite.com). I mean POWERED by Word Press. Why?
Why Use WordPress?
Because the search engines LOVE Word Press. If you install the right plugins, your URL's are SUPER search engine optimized friendly and you will rank your lawn care website on the 1st page much, much faster. You want a website to pre-sell potential clients and get found online, right? Then skip the "flash with no cash" lawn service websites and install a Word Press. Are WP sites "pretty?" Well, this theme that you are reading on ain't too ugly, is it? Plus, more importantly, you found it online.  Other reasons are:
1. You don't need web building software cuz it is software
2.You can make an endless amount of changes yourself
3. You can update frequently. This is huge, because frequently updatd websites rank high on the search engines
Back to the pretty. If your a good enough (or pay a web site builder ) you can make a Word Press site look like almost any other site. Think this site is ugly? Or this one?
If you want to DIY your own Word Press site, here is a starting place to find free themes. Hey, my theme was free.
So get your site found online. That is the important point.

Return to the home page.